Welcome to Breakthrough Therapeutics Concepts

Breakthrough Break!™
As we prepare for the change in seasons, take a minute to notice the colors of the leaves change (see), listen to the sounds of the wind howling (hear), feel the ground underneath your toes on your afternoon walk or feel the roughness of the hay on a hayride (touch), eat a pumpkin spice donut (taste), or take a trip through a Bath & Body works store to take in the autumn scents (smell). Some of these activities (and more) may help you feel grounded as change occurs around you. We may not be able to prevent the change, but we can be prepared for it 😉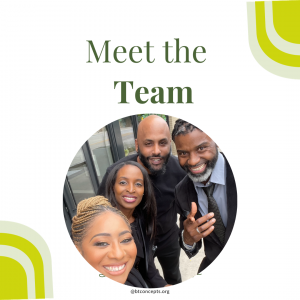 So excited to introduce the fabulous four on the Breakthrough Therapeutics team
Deondra Smith, PsyD: Not accepting new clients at this time

Carrie Boone, LCSW-C: Accepting new clients

Mohamed Alhedai, LMSW: Accepting new clients

Andy Moxey, LMSW: Accepting new clients
From left to right. Dr. Deondra Smith, Carrie Boone, LCSW-C, Mohamed Alhedai, LMSW, Andy Moxey, LMSW
Here at BTConcepts, we are constantly working to improve our service quality and provision:
In an effort to maintain industry standards and continue to provide you with the best service, effective November 1, 2023, our self-pay rates will be adjusted. To see updated fees, please see here: https://btconcepts.org/rates/
Updated Documentation: In an effort to do so, you may receive an email notification to complete or sign specific documentation. Please log into your client portal and complete the requested documentation.
Treatment Plan Review: If not already completed, your therapist will be reviewing a formal treatment plan with you.